Christmas is an annual festival commemorating the birth of Jesus Christ, observed primarily on December 25 as a religious and cultural celebration among billions of people around the world.
Birth of Jesus
The nativity sequences included in the Gospels of Matthew and Luke prompted early Christian writers to suggest various dates for the anniversary. Although no date is indicated in the gospels, early Christians connected Jesus to the Sun through the use of such phrases as "Sun of righteousness." The Romans marked the winter solstice on December 25. The first recorded Christmas celebration was in Rome on December 25, AD 336. In the 3rd century, the date of the nativity was the subject of great interest. Around AD 200, Clement of Alexandria wrote:
Various factors contributed to the selection of December 25 as a date of celebration: it was the date of the winter solstice on the Roman calendar and it was nine months after March 25, the date of the vernal equinox and a date linked to the conception of Jesus (celebrated as the Feast of the Annunciation). LEARN MORE AT WIKIPEDIA
What happens when you gather at one table — as The Hollywood Reporter did in mid-November for its annual Writer Roundtable — six of the world's most talented screenwriters, who wrote or co-wrote a half-dozen of 2022's most inventive and acclaimed films, and among them have won two Oscars, two Emmys, two Tonys, one Pulitzer and one National Medal of the Arts? Listen Here
California Film Commission Progress Report for Film, TV Tax Credit Program
The California Film Commission released its annual progress report, stating that overall in-state spending by projects in California's Film & TV Tax Credit Program grew by more than $200 million, from $2.1 billion to $2.3 billion, during the fiscal year of 2021-2022. The estimated total spending for the first 2 1/2 years of the 3.0 Tax Credit Program will top $6.2 billion.

PITCHING TO LIONSGATE
ANSWER BY BRANDON BLAKE, ENT. LAWYER:
Luckily, I actually have first-hand experience working with the Lionsgate teams. And you're quite spot-on with that description. Despite being one of the younger of the major Hollywood studios, Lionsgate offers a compelling balance between 'big enough to get things done' and 'small enough to take interesting chances,' and they're much more willing than some of the other Hollywood names to take chances on new IPs and interesting projects with potential.
Continue Reading
Samantha Morton shares stories from her performances in 'The Serpent Queen', 'The Walking Dead' and 'The Whale' in this career spanning discussion moderated by Scott Mantz.
SCREEN QUEENSLAND LAUNCHES GAME-CHANGING RESIDENCY PROGRAM FOR LOCAL SECTOR
Applications are now open for Screen Queensland's new residency program for early-career games developers, supporting skills development and growth across the local sector.
The Revolving Film Finance Fund (RFFF) is a lending facility established to cashflow Queensland screen productions and infrastructure projects by way of lending funds secured against Producer Offset, bank guarantees, letters of credit, distribution guarantees, pre-sales or other secure financial instruments.
TV & Film Jobs 11/20/2022
Location: Owasso/Tulsa Filming Dates: February 1-23, 2023 Prod. Co: Slin Samoth Entertainment & Dela Productions Directors: Grace & Damien Fulton Open crew positions: Script Supervisor...
Multiple Production Assistants, Runner Needed
THE MAGIC OF ROB LAKE, RobLake.com (@RobLakeMagic) is hiring multiple production assistants for television shoots in Oklahoma. Part Time Production Assistants needed (optional full time...
PBS is currently seeking two artists with a documentarian mindset to help tell the stories of Oklahoma for a national storytelling project called PBS American...
A Halloween Feature film, commencing December 4th is accepting for all crew positions immediately, ( Art Director, Wardrobe, 1st AD, 2nd AD, Script supervisor, 1st & 2nd AC, Gaffer, Key Grip,Best Boy, PAs, Makeup, Hairstylist, Camera Op, Steadicam , PAs and other positions).
Please submit resumes, websites or IMDB to;
halloweenfeatureatl@gmail.com.
Crewing Up @ THE INNOCENT
THE INNOCENT, a limited series for UCP, is accepting resumes for all crew members. Needed immediately is office staff (ie, POC, APOC, PA's). Please submit resumes to;
theinnocentresumes@gmail.com.
Remember to include the Department / Job titles you are applying for in the subject line of the email.
Roy W. Dean Film Grants
Now celebrating its 30th year, the Roy W. Dean Film Grants fund independent feature films, documentaries, web series, and short films with budgets of $500,000 or less that are unique and make a contribution to society that, without its help, might otherwise never get made.
Applications Open for Creative Forces Community Engagement Grants
As part of its Military Healing Arts Network, the National Endowment for the Arts is now accepting applications for its Creative Forces Community Engagement Grant Program. These projects address the strengths, experiences and challenges of Veterans and other segments of a military-connected population.
VISION MAKER MEDIA FUNDS NATIVE AMERICAN & ALASKA NATIVE MEDIA IN ALL STAGES OF DEVELOPMENT
WORLD FILM FEDERATION members, we just wanted to take a minute to have all members update their information on the site. The members section will host your picture and contact info, job category, etc., so if there is nothing there, then there is nothing there.
Here are some of the benefits of being a Federation Member so check it out.
Basic Membership includes;
WFF Showcase




A look at the projects the Federation and your fellow members are working on. Click Here

Industry News

Industry Links

Job Boards
Don't forget to use your Member benefits, It's Free!
Also see the additional benefits for Professional Members, click here.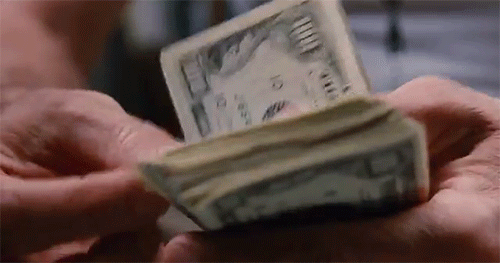 TEXAS GRANTS NOW AVAILABLE
Below is a list of the latest film and entertainment grants & awards listed as of today in Texas. This does not include National or International funding. Federation members can view the Funding & Additional Resources page and research additional funding options. Professional members, take advantage of your membership by visiting…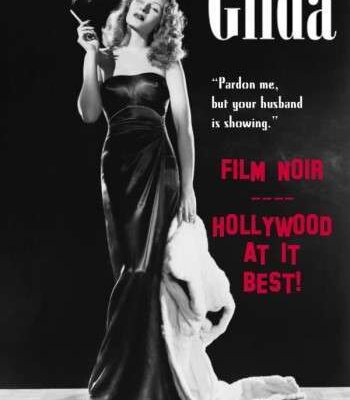 FILM NOIR-Stylish Hollywood
Film noir is associated with a low-key, black-and-white visual style that has roots in German Expressionist cinematography. Many of the prototypical stories and much of the attitude of classic noir derive from the hardboiled school of crime fiction that emerged in the United States during the Great Depression. Back to Post Home FILM NOIR -DEFINATION The term film noir, French…
POPCORN PREVIEWS SPOTLIGHT
Free Lifetime Pass to National Parks, Other Public Lands
Last month on Veterans Day, Veterans of the U.S. Armed Services and Gold Star Families started obtaining a free lifetime pass to more than 2,000 federal recreation sites spread out across more than 400 million acres of public lands, including national parks, wildlife refuges and forests. You can still get yours now.
WORLD FILM FEDERATION is dedicated to bringing the Independent Film Market into one Global Community with members, like you taking decisive action with courage, determination and enthusiasm to achieve career success.
WORLD FILM FEDERATION
www.worldfilmfederation.com
(c) 2018 / (tm)2019