The History of Father's Day 2023 dates back to 1910 in Spokane, Washington, where 27-year-old Sonora Dodd proposed it as a way to honor the man (a civil war veteran William Jackson Smart) who raised her and her five siblings alone after her mom died in childbirth. Dodd was at a church thinking about how grateful she was for her father when she had the idea for Father's Day, which would mirror Mother's Day but be celebrated in June, her dad's birthday month.

It is said that she was inspired after hearing a sermon about Jarvis' Mother's Day in 1909 at Central Methodist Episcopal Church, and she therefore told her pastor that fathers should have a similar holiday honoring them. A bill to nationally recognize the holiday was introduced in Congress in 1913.
The holiday gained popularity during World War II, with most men leaving their families to fight in the war. In 1966 President Lyndon B. Johnson proclaimed the third Sunday of June to be Father's Day. Learn More
South Arts Is Hiring!
Do you want to join the South Arts team?
South Arts is currently hiring a variety of positions including Assistant Program Directors, a Digital Content Manager, and interns to support the Accounting and Advancement departments. Visit South Arts website to learn more about the open positions and learn how to apply.
Your SAG-AFTRA Magazine Spring Issue is Here!
Your new member publication is ready for your review! Michelle Yeoh, Sally Field, hip-hop at 50, Notice of Nomination & Election and more!

SCREEN QUEENSLAND NEW FEDERAL LOCATION OFFSET TO INCREASE FROM 16.5% TO 30%
The Federal Government increase will boost our state's capacity to attract international productions, provide more training for local screen practitioners, further support jobs for local crew and generate opportunities for Queensland businesses.
The Screen Queensland Attachment program facilitates paid, project-based attachments that provide essential on-the-job experience on Screen Queensland-supported films, series and games.
ATTACHMENT (Job) OPPORTUNITIES
INCLUSIVE PRODUCERS ATTACHMENT

COSTUME ATTACHMENT x 1

SOUND ATTACHMENT x 1

SCRIPT SUPERVISOR ATTACHMENT x 1

ASSISTANT DIRECTOR ATTACHMENT (FEATURE) x 1

ASSISTANT DIRECTOR ATTACHMENT (TV SERIES) x 1PRODUCTION OFFICE ASSISTANT ATTACHMENT x 1
WORLD FILM FEDERATION members, we just wanted to take a minute to have all members update their information on the site. The members section will host your picture and contact info, job category, etc., so if there is nothing there, then there is nothing there.
Here are some of the benefits of being a Federation Member so check it out.
Basic Membership includes;
WFF Showcase




A look at the projects the Federation and your fellow members are working on. Click Here

Industry News

Industry Links

Job Boards
Don't forget to use your Member benefits, It's Free!
Also see the additional benefits for Professional Members, click here.

All you need is a log line for this super easy grant application! Providing funding up to $10,000 per project for short films in a way that's a lot simpler than screenwriting contests, crowdfunding, or applying to grants, because we're sick of seeing these funding avenues dominated by industry experts. Submit Now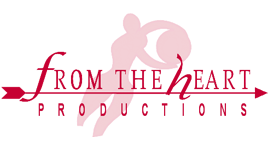 There are three Roy W. Dean Film Grants available each year for documentaries, narrative features, web series, and short films.
In 2021 a Roy W. Dean Short Film Grant which is exclusively for short films (does not include short non-fiction documentaries or web series).
Roy W. Dean Film Grant Submission Deadlines:
Roy W. Dean Film Grant – Summer – June 30th
Roy W. Dean Film Grant – Fall – October 31st
The Media Projects program supports the development, production, and distribution of radio programs, podcasts, documentary films, and documentary film series  that engage general audiences with humanities ideas in creative and appealing ways.
*Deadline; August 9, 2023
MAX AWARD AMOUNTS;
*$75,000 for Development,
*$700,000 for Production,
*$1,000,000 for Chairman's
The South Arts centers critical support around writers among the region (AL, FL, GA, KY, LA , MS, NC, SC, and TN). The program aims to recognize a variety of literary art genres, annually awarding writers $80,000 in total awards to writers: nine State Fellowship awards of $5,000, with the Southern Prize winner and finalist receiving an additional $25,000 and $10,000 respectively. APPLY BY AUGUST 4TH,2023
WORLD FILM FEDERATION is dedicated to bringing the Independent Film Market into one Global Community with members, like you taking decisive action with courage, determination and enthusiasm to achieve career success.
WORLD FILM FEDERATION
www.worldfilmfederation.com
(c) 2018 / (tm)2019