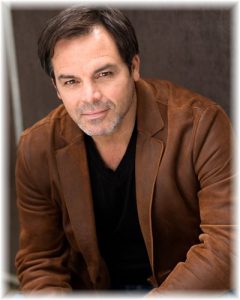 Life continues to be a journey of discovery;
  An adventure that draws me to many destinations around the world. If I were to be an authority of anything, it would be the taking of consistent action to get things done, being true to yourself and loyal with others. Things that truly drive you toward your goals and passion. 
 There will always be times of the mundane, doing that job you dislike, being somewhere you would rather not be, and its these times where you must dare to dream of what's to come and keep going.
   We all have a job to do and love ones to protect and care for, but our lives are special and unique as well.
   Our purpose is to the service of others no matter your position and the service of ourselves to be a better you. Energy is the key factor here, getting going and making things happen, not waiting for life to pass us by. Go ahead and take that first step, it is not so bad once you get started. 
   John Micheal Harvie Morris
You already have no, so go for YES.