They shall grow not old, As we that are left grow old, Age shall not weary them, Nor the years condemn, At the going down of the sun, And in the morning, We will remember them, Lest we forget.
   This verse, which became The Ode for the Returned Services League, has been used in commemoration services in Australia since 1921. The Ode comes from For the Fallen, a poem by English poet and writer, Laurence Binyon, who was also Assistant Keeper of Prints and Drawings at the British Museum. For the Fallen was written by Binyon while sitting on a cliff in Cornwall England. It was first published in London's The Times on 21st September 1914, less than two months after the beginning of World War 1, the War to end all wars.  November 11th  is poppy day, the time of the year when by the wearing of a simple emblem, a red poppy, we salute the memory of those who sacrificed their health, their strength, even their lives, that we might live in a free country.
It was an honor and a privilege to be invited with my mother Diana Morris to join the Members of Highgate RSL for their annual Remembrance Day Memorial Luncheon at the sensational Fraser's Restaurant on Sunday 8th November, 2020, located in the beautiful Kings Park over looking the fabulous city of Perth, Western Australia. We toasted Her Majesty Queen Elizabeth, and all sang the Australian National Anthem with pride.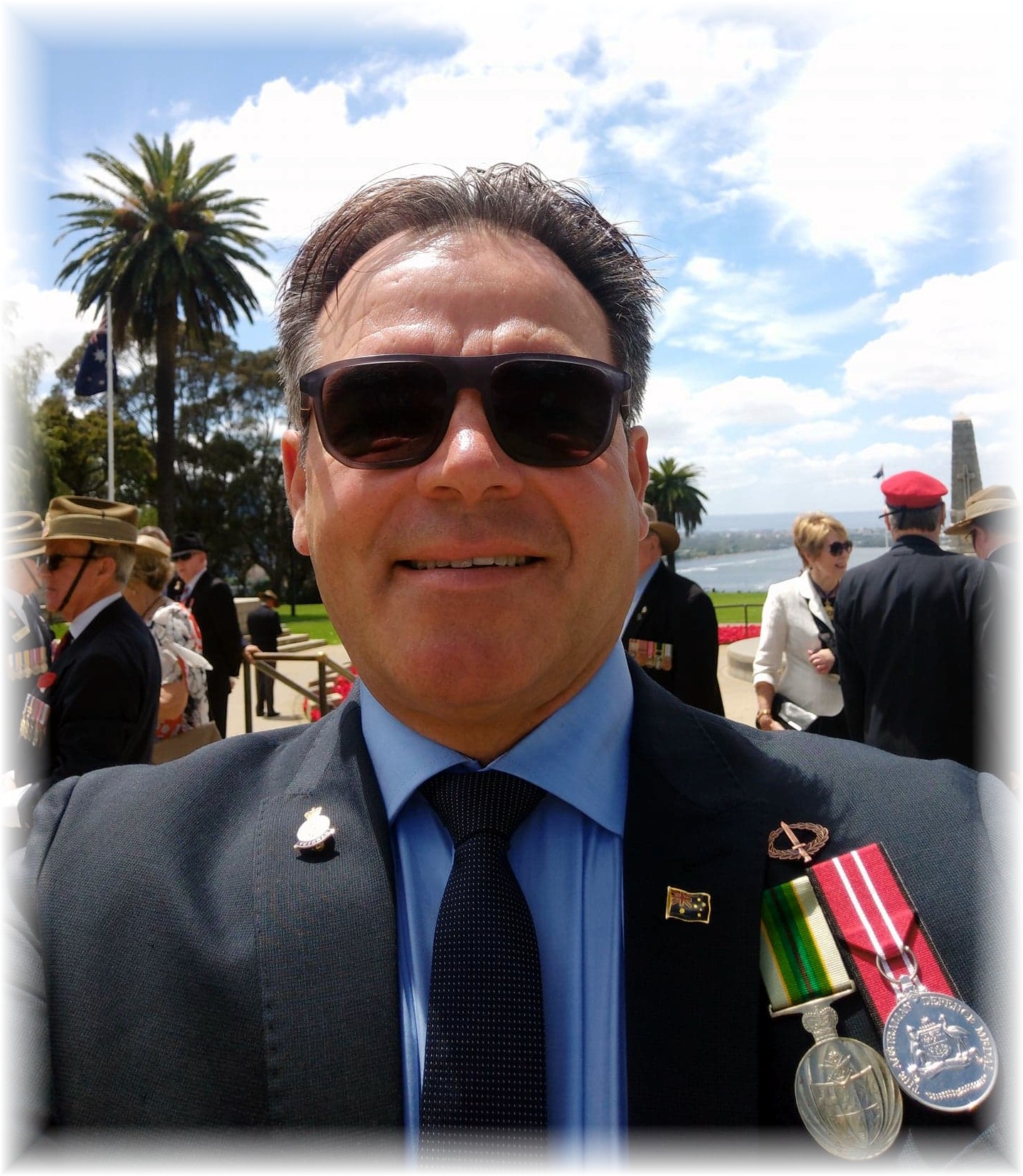 As a veteran Australian soldier of the decorated 6th Battalion Royal Australian Regiment it is occasions like this that reminds me deeply of those who paid the ultimate sacrifice in the defence of our country, our Allies and the freedoms we must continue to strive for and protect.
We remember with gratitude and respect the service to Australia and Allies of our Defence Force Comrades past and present. We acknowledge and thank Highgate RSL Members who provide services at the Western Australian State War Memorial and those who care for the Honour Avenues in Kings Park, Perth Western Australia.
   It was indeed a pleasure to meet with the Honourable Kerry Sanderson AC Warden of the State War Memorial and Members in attendance especially World War 2 Veteran Royal Australian Navy Captain Bill Ritchie and my good mate Vietnam Veteran Leon Griffiths of Sword World Australasia who helped organise this special Remembrance Day Memorial Luncheon.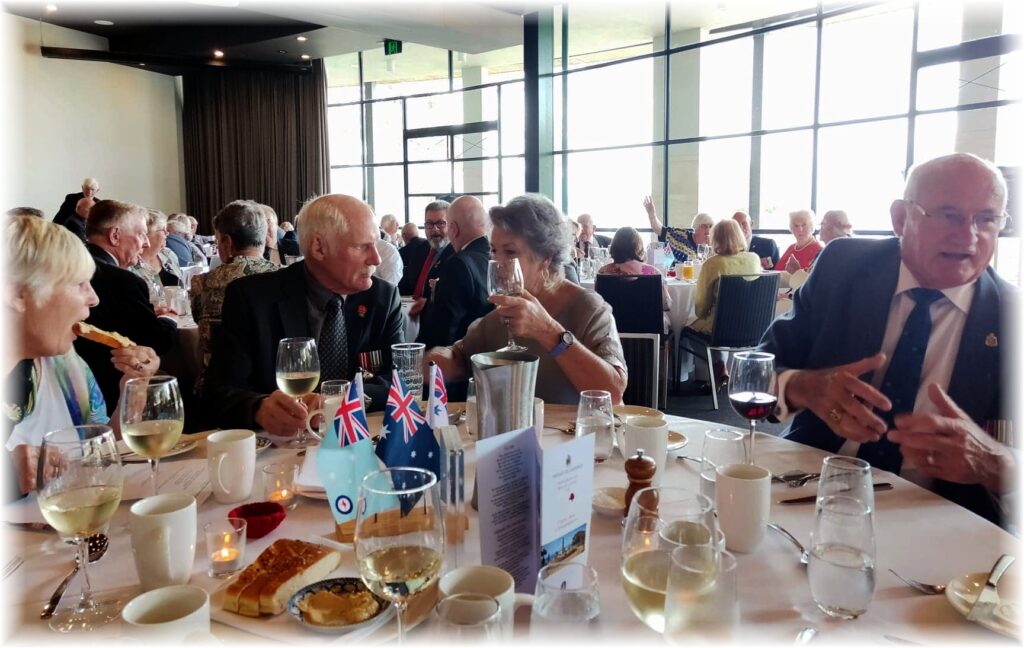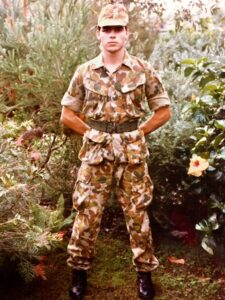 My business partner Mr Richard Wayne and I, the Founders of World Film Federation are both Veterans of our respected Countries Army from other sides of the Pacific. We will always encourage and support our brave Veterans in all lands who unselfishly have served their nation with pride and dignity.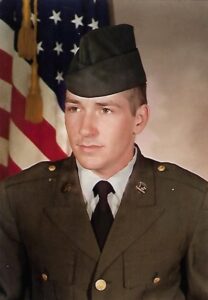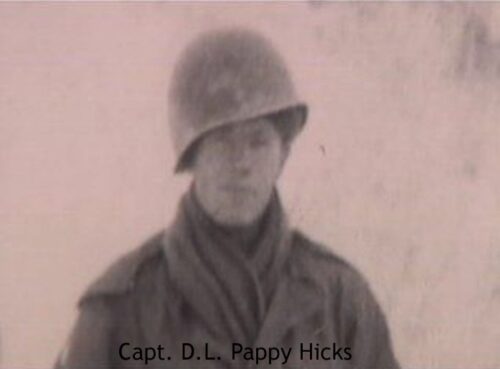 "Together we can achieve absolutely anything!"
On reflection, we all have watched many films and television dramas of stories involving past wars and conflicts which remind us of the insanity of war and the pain and suffering war inflict on our society. Its with gratitude that we have the lifestyle we enjoy today so this Remembrance Day (Veterans Day USA), remind yourself to stop, reflect and give thanks to almighty God and all that died to ensure, all that we have.
The WORLD FILM FEDERATION lists the above news solely as a convenience to Federation Members. WORLD FILM FEDERATION is not responsible for the content of any linked site. By listing a site, WORLD FILM FEDERATION does not thereby recommend, endorse, sponsor, support or approve of the site, nor of the contents of the site, nor of any statement, claim, assertion or representation made on the site. By listing a site, WORLD FILM FEDERATION does not thereby recommend, endorse, sponsor, support or approve of any product, service, publication, company, organization, or other entity or advertisement.