Film and television production sets are often chaotic places, with dozens or even hundreds of people working together to create a memorable shot.
  Film and television production sets are often chaotic places, with dozens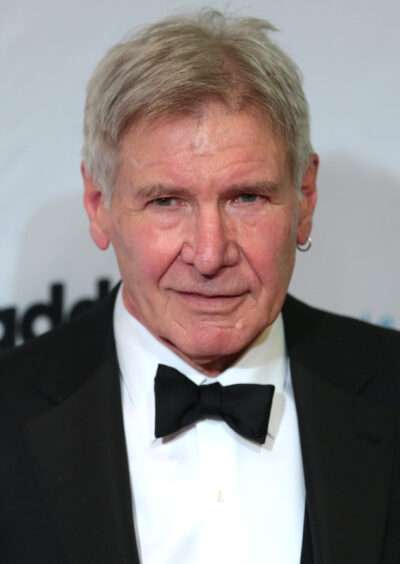 or even hundreds of people working together to create a memorable shot. Film sets typically include heavy set pieces and props; in a recent production for the iconic Star Wars franchise, a set piece dropped on actor Harrison Ford's leg, breaking it and requiring him to sit out eight weeks of filming to recover. On-set injuries are unfortunately very common and can go under-reported or unreported altogether. Film production insurance is one way that filmmakers can protect the assets of their production companies as well as their staff and cast members against the losses resulting from injuries. 
Prosecutor, Andrew Marshall told the court Ford had gone through the door on the set of Star Wars Episode Seven: The Force Awakens and hit a button before starting to walk back through it, believing the set was not live and that it would not close.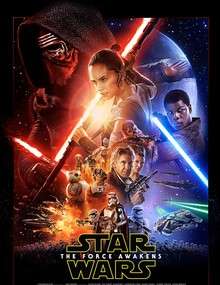 But it was remotely operated by another person, and as Ford passed underneath it, he was hit in the pelvic area and pinned to the ground.
Mr Marshall said there was a "risk of death".
"It could have killed somebody. The fact that it didn't was because an emergency stop was activated," he said.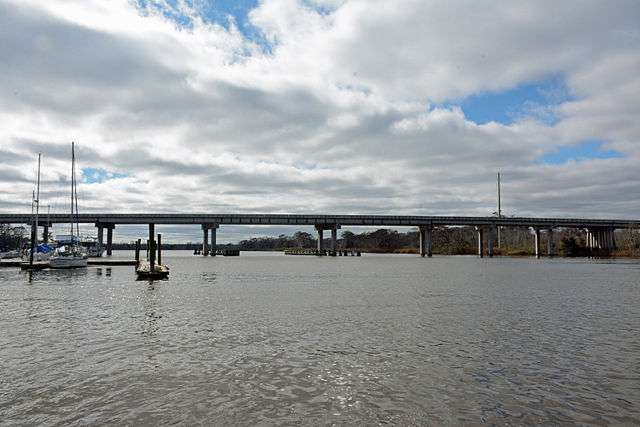 On February 20, 2014, the film crew, under the direction of producer / director Randall Miller, started filming a dream sequence involving William Hurt as Gregg Allman on a heavy metal hospital bed on a live railroad trestle above the Altamaha River. The producers had assured the cast and crew that it was safe to film there.
  While they were shooting, a CSX freight train came around a corner at 58 mph (93 km/h), giving the crew less than a minute to evacuate from the location. The only escape route was toward the oncoming train. Video of the crew indicates that they were unaware how fast it was approaching; some attempted to remove camera equipment and the metal bed from the trestle.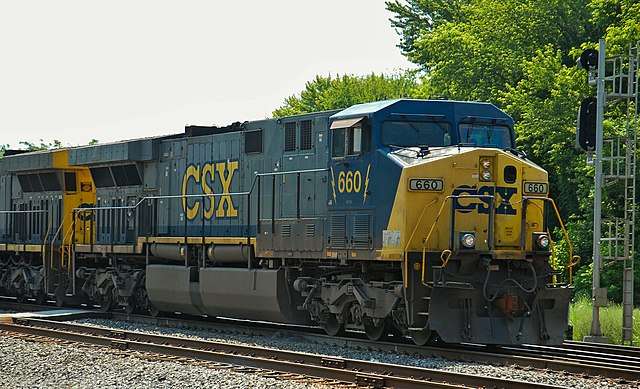 They failed to remove the bed before the train rolled through, and many of the crew were trapped out on the trestle. The train struck and shattered the metal bed, sending shrapnel toward crew members. Fragments struck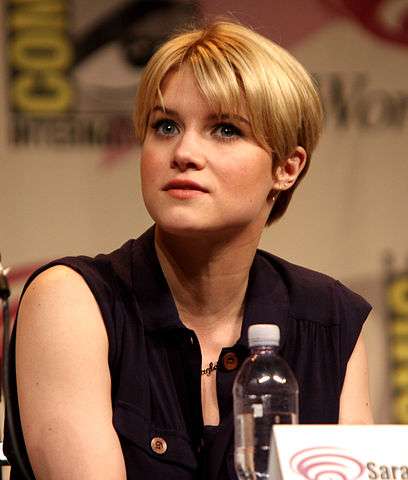 camera assistant Sarah Jones and propelled her toward the still fast moving train, resulting in her death. William Hurt got off the trestle before the train hit the hospital bed. Several other crew members were injured and were taken to hospital. Read More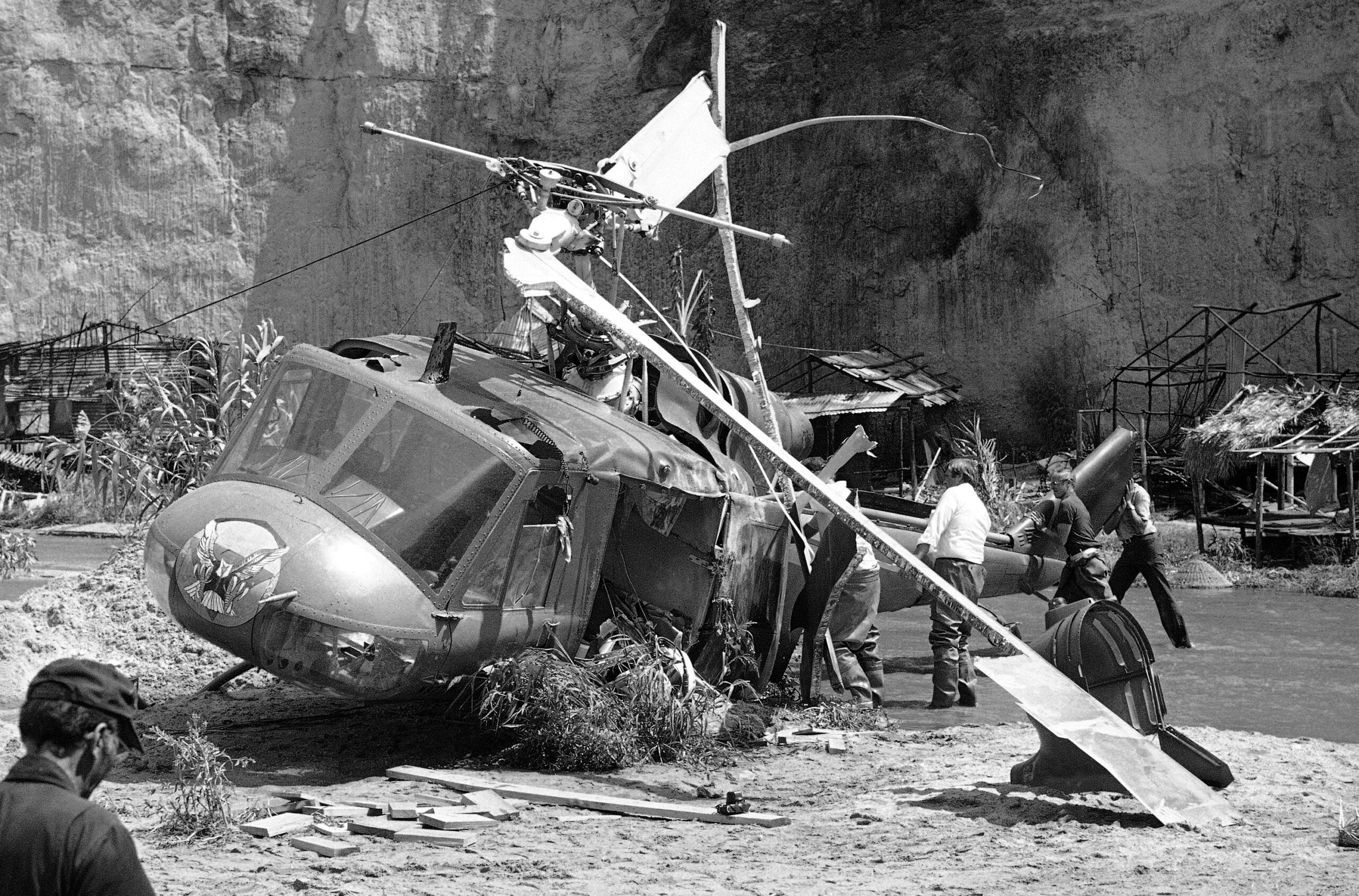 Hollywood star was decapitated while shooting a scene for a movie. The actor was Vic Morrow, the veteran star of the TV series Combat. He was killed, along with child actors Renee Chen and Myca Dinh Le, by a falling helicopter during filming of The Twilight Zone, a feature-length adaptation of Rod Serling's television series.
When the cameras rolled, pyrotechnic fireballs engulfed Wingo's helicopter, forcing him down into a river where the actors waded. As a hundred or so people looked on, the right skid of the aircraft crushed 6-year-old Renee, who was a few feet from Morrow (the aging star had dropped her). The helicopter then toppled over, and its main blade sliced through Morrow and 7-year-old Myca. According to Stephen Farber and Marc Green's exhaustive book on the incident, there was shocked silence until Renee's mother started shrieking as she kneeled over her daughter's lifeless body. Morrow never got to deliver his scripted line: "I'll keep you safe, kids. I promise. Nothing will hurt you, I swear to God."
   Injuries to film production crews are shockingly common. Staff members must often juggle heavy equipment and props to deliver the visual look and feel directors seek. Cast members can be at risk, too; Harrison Ford's leg injury is only one of dozens of such on-set accidents. In the early days of Hollywood's filmmaking period, injuries and deaths were extremely common. In fact, during a five-year period ending in 1930, 55 people were killed and almost 11,000 others were injured during film productions. Safety standards have dramatically lowered the instances of injuries or deaths since those days, but have not eliminated the risks.
  While statistics on film production injuries in more recent years are hard to come by, it is estimated that between 20 and 40 people are severely injured or even killed each year during the production of a film. This figure is made even more alarming by the fact that annual mining accidents and injuries/deaths in the U.S. law enforcement community are lower than those in the filmmaking industry.
Common injuries in film production include:
Tripping hazards (cables, wiring, and ropes on sets)
Injuries from pyrotechnic effects, including explosives and incendiary devices
Vehicle crashes, particularly in the use of helicopters for filming sequences
Electrocution hazards
Falling equipment and props
Insufficient or non-existent safety equipment on-set
  The filmmaking industry is saddled with tight production schedules and budgetary concerns, sometimes negating the safety and welfare concerns of those involved in the production. As movie-going audiences demand bigger thrills and bigger effects, production companies see an increase the potential for an on-set incident that results in a serious injury or death of one of the members of the production.
Stuntman's shooting death in Bliss n Eso music video filming at Brisbane bar caused by armourer's 'failings', coroner says.

Updated – January 2022
A stuntman fatally shot during the filming of a music clip in a Brisbane bar died due to the armourer supplying an illegal weapon and ammunition, a coroner has found.
Gold Coast father Johann Ofner, a 28-year-old professional actor and stunt performer, died after being shot with a blank shotgun round at Brisbane basement bar Brooklyn Standard Bar. The incident happened during the filming of a music video for Australian hip-hop trio Bliss n Eso's track "Friend Like You" in 2017.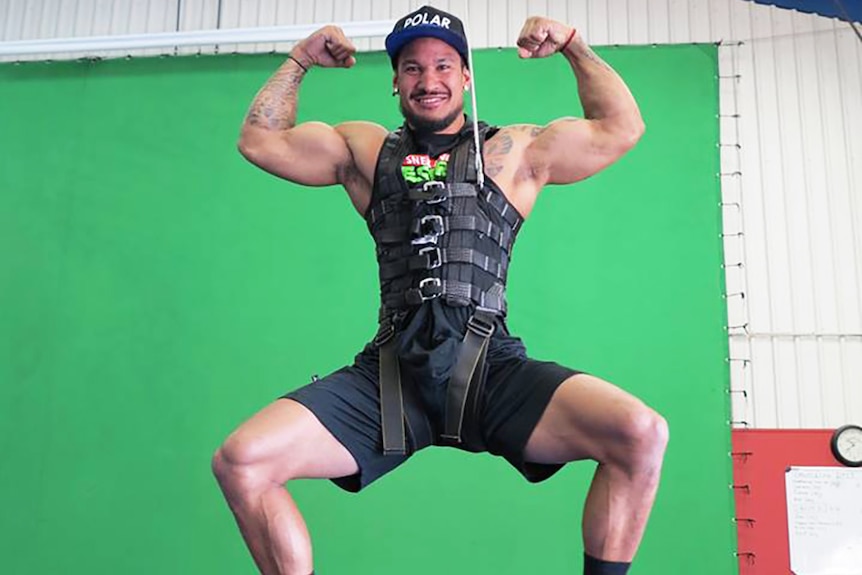 In the just released coroners report January 2022; Coroner Donald MacKenzie described the death as a tragedy that was avoidable.
He said armourer Warren Ritchie, who supplied the sawn-off double-barrelled shotgun and the ammunition responsible for the fatal shooting, had since died of natural causes.  
But he said had Mr Ritchie been alive, he would have faced a range of charges including manslaughter, unlawful possession of a hand gun, and a breach of workplace health and safety causing death.
With manslaughter, the consequences under UK law is prison sentence
typically ranging between 2-10 years.
After the 'Rust' movie set shooting, investigators look into the ammo supplier
Authorities in Santa Fe, N.M., are pursuing a new lead in the October Rust film shooting that left one cinematographer dead and the movie's director injured.
According to documents shared by the Santa Fe County Sheriff's Office, investigators executed a search warrant on Tuesday for an Albuquerque-based ammunition's supplier.
Officers are still trying to find out how a live bullet, rather than a blank, was used on set. The search warrant issued was a part of that investigation.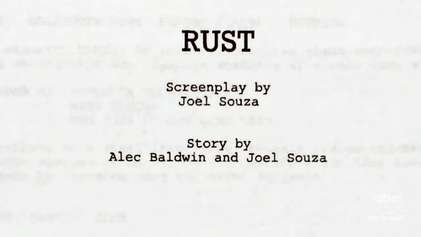 On the day of the shooting, actor Alec Baldwin was handling the prop gun during a scene rehearsal when it went off — striking the film's director, Joel Souza, and cinematographer Halyna Hutchins. Hutchins later died of her injuries. Baldwin was told by the crew at the time that the gun was safe to use.
"The whole production set became unsafe due to various factors, including lack of safety meetings" as stated by the crew.
The family of cinematographer Halyna Hutchins, fatally shot on the New Mexico set of the movie "Rust," announced a wrongful death lawsuit Tuesday Feb.15,2021 against the producers of the movie, including star Alec Baldwin, who wielded the gun that killed her. 
Rust Movie Productions issued 'Willful' citation for Halyna Hutchins' 
Rust Movie Productions, LLC receives maximum citation for plain indifference to recognized hazards associated with use of firearms on set
SANTA FE, N.M. — The New Mexico Environment Department's Occupational Health and Safety Bureau (OHSB) on Wednesday released the results of its investigation into the workplace fatality that occurred on the set of "Rust" on Oct. 21, 2021. The report concludes that Rust Movie Productions, LLC management knew that firearm safety procedures were not being followed on set and demonstrated plain indifference to employee safety by failing to review work practices and take corrective action.
'Rust' Fallout: Hollywood Studios and Unions Fail to Reach Deal on Firearm Safety 08/27/2022
Talks between the Motion Picture Association and the Hollywood labor unions have failed to produce an agreement on a new law that would address firearm safety on movie sets.
The two sides backed competing proposals earlier this year in Sacramento in response to the fatal shooting of cinematographer Halyna Hutchins on the set of "Rust" in New Mexico last October. Both bills would have established a training standard for film armorers — a job that is currently almost entirely unregulated.
The union proposal would have been more sweeping, however, establishing the role of a "set safety supervisor" who would have the power to shut down productions. Both bills stalled in the legislature in May, but the two sides continued to talk in hopes of reaching an agreement before the Aug. 31 legislative deadline. Read Report
Alec Baldwin to be charged with involuntary manslaughter in 'Rust' film shooting 01/19/2023
Alec Baldwin and armorer Hannah Gutierrez-Reed will each be charged with two counts of involuntary manslaughter for the 2021 fatal shooting on the New Mexico set of the film "Rust," officials said Thursday.
Santa Fe First Judicial District Attorney Mary Carmack-Altwies and special prosecutor Andrea Reeb announced their decision Thursday morning in a written statement shared with media.
First assistant director David Halls has already agreed to plead guilty for the charge of negligent use of a deadly weapon.
"After a thorough review of the evidence and the laws of the state of New Mexico, I have determined that there is sufficient evidence to file criminal charges against Alec Baldwin and other members of the 'Rust' film crew," Carmack-Altwies said in a statement. "On my watch, no one is above the law, and everyone deserves justice."
FILM PRODUCTION INSURANCE
  Film and television production firms have long relied on some form of entertainment insurance to help protect against the losses arising from producing their works. Film production insurance covers the unusual and unique risks associated with filmmaking, helping production companies to protect their assets and personnel when an incident occurs. This specialized insurance has many components, which includes coverage for Cast, Negative & Faulty Film (HD Video included), Props, Sets, Wardrobe, Miscellaneous Rented Equipment & Owned Equipment, Extra Expense and Third Party Property Damage.
  Comprehensive insurance policies offered by leading specialty insurers often include third-party property damage coverage, commercial general liability protection, and errors and omissions coverage for producers, developers, and directors, the cornerstones of a successful film or television production. Workplace injuries remain common in all markets, but the added expenses of a serious injury or death during a film or TV production cannot be understated. With adequate insurance coverage in the form of film production insurance, production companies can ensure that their assets are protected from loss.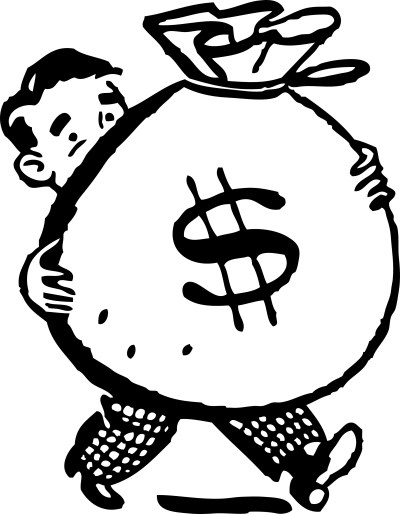 At some point before the start of production, everyone that participates in the production will need to sign a contract if the project is going to get a commercial release. That is because distributors require E&O insurance (errors and omissions insurance), and before the insurance company will agree to cover a film the insurer will require that all production legal has been completed.
…Errors and omissions insurance is a form of professional liability insurance.
…E&O insurance protects companies and professionals against claims of inadequate work or negligent actions made by clients.
…Anyone who provides a service requires E&O insurance including financial services, insurance agents, doctors, lawyers, wedding planners and especially Film Production Companies.
  E&O insurance companies are the key to distribution, because without it, any reputable distributor will not take the risk of distributing the project. Of the items that an E&O insurance company requires, one is complete paperwork for every participant in the film, including for the "chain of title" for the project, and the other is an" opinion letter" from an entertainment lawyer specifying that the paperwork for the film is complete and that the production company is the sole owner of the project.

Just a reminder, as a Professional Member you have access to our Additional Resources area where you will find links to the Free Music Archives, as well as Free Sound Effects.  Not a Professional Member, Join/Upgrade Today.
FEDERATION PRODUCERS & VENDORS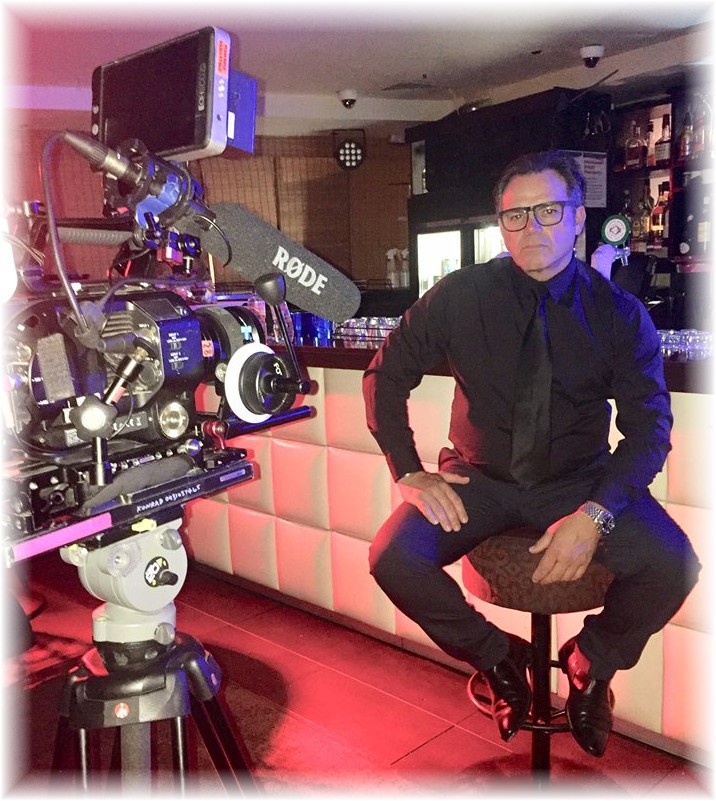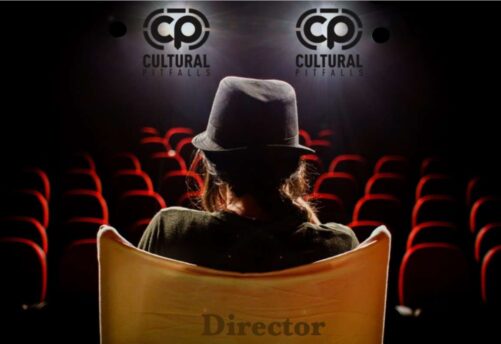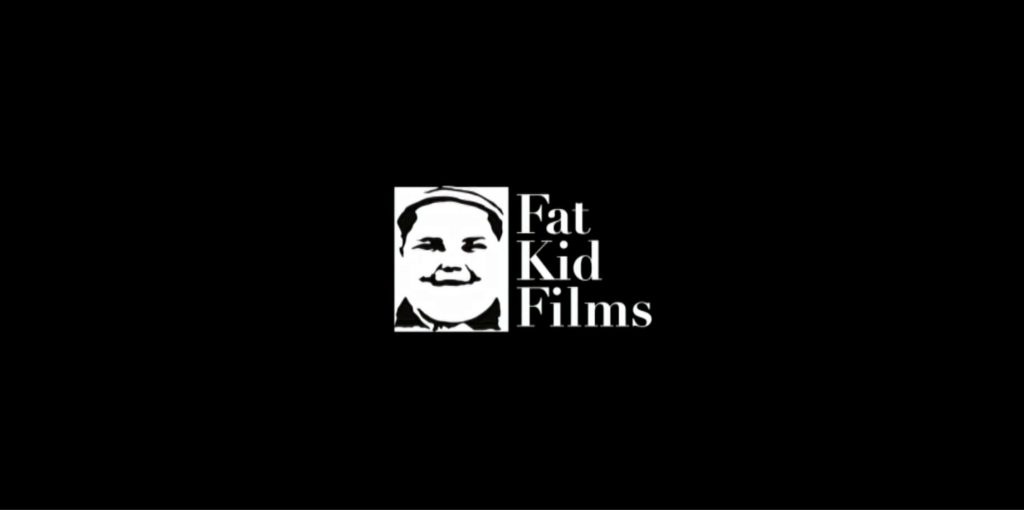 The WORLD FILM FEDERATION lists the above solely as a convenience to Federation Members. WORLD FILM FEDERATION is not responsible for the content of any linked site. By listing a site, WORLD FILM FEDERATION does not thereby recommend, endorse, sponsor, support or approve of the site, nor of the contents of the site, nor of any statement, claim, assertion or representation made on the site. By listing a site, WORLD FILM FEDERATION does not thereby recommend, endorse, sponsor, support or approve of any product, service, publication, company, organization, or other entity or advertisement.